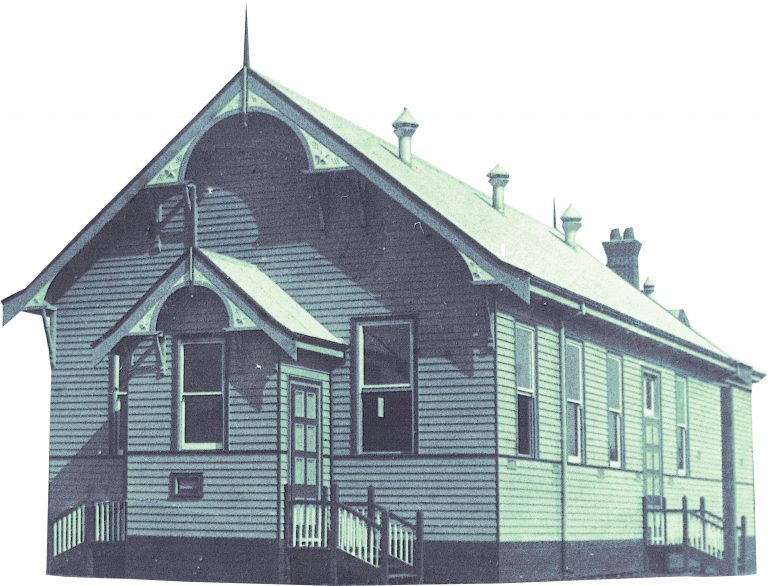 A bit of history…
The first Mechanics Hall in Lakes Entrance was built in 1907. The land was donated to the community by local businessman George Carpenter, in memory of his father John, who was the original contractor for the construction of the artificial entrance that gives the town its name.
The official opening ceremony took place on 26 September 1907.
Over the years the Mechanics Hall has played an important role in the community for sporting fixtures such as boxing, karate and gymnastics.
In the early days a free library was a feature, but this was discontinued during the Depression. Silent, then talkie movies were shown in the late 1920s, but became unprofitable with the opening of the Prince Regent Theatre at the other end of the town.
The Hall has hosted official functions, including elections, rate collection, a dental surgery and visiting mobile chest x-ray and blood bank units. It  was even used as a temporary post office during rebuilding.
Businesses have held conferences and meetings at the hall. Art shows and plays have been staged there, and it has seen any number of weddings, parties, dances and funerals.
Bushfire and flood have also had an influence on the hall: as a refuge centre run by the Red Cross during bushfires, and, unfortunately as a victim of several Lakes Entrance flood events, with water lapping around the baseboards.
The original hall underwent renovations at various times in its history. With the advent of the silent film era during the 1920s, the entry was heightened to accommodate a projection room, accessed by external stairs. In 1961, the hall underwent a major reconstruction, which cost £8500.
A bit dark, dilapidated and past its prime, the old hall was demolished in November 1998 and replaced, at a cost of $1.7 million, with the modern facility on the site today.
While the East Gippsland Shire Council nominally owns the building, day-to-day operations are the responsibility of a Committee of Management.
18 Mechanics Street, Lakes Entrance 3909
P.O. Box 803, Lakes Entrance 3909 p: 0477 570 057
  e: bookings@lakesmechanicshall.com.au